Love Island leads to a new Blazin' Squad show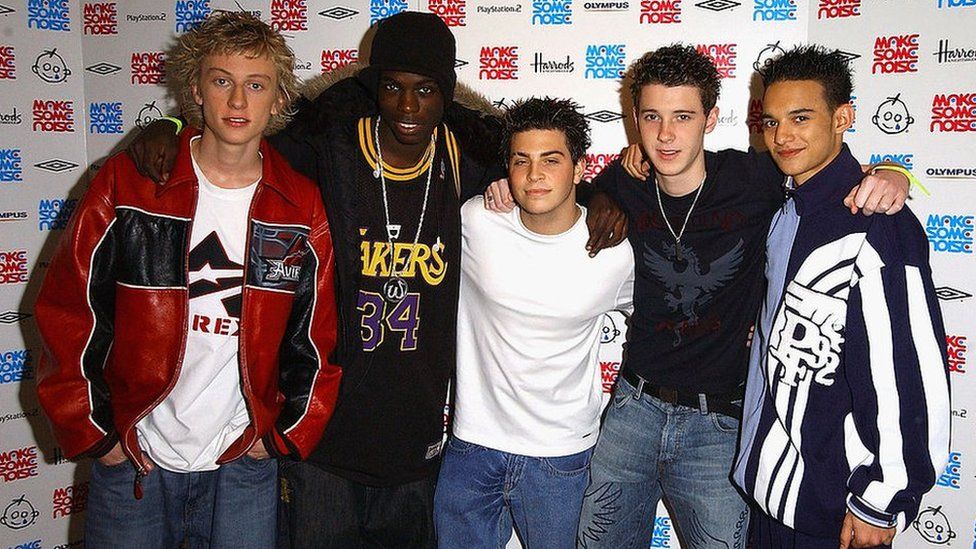 Seven of the original 10 members of Blazin' Squad are reforming for a one-off gig.
Thanks to a bit of help from the high profile of Love Island's Marcel Sommerville, most of the group are coming back together.
They'll perform their first headline show since 2004 in London in November.
Newsbeat spoke to MC Freek and Melo about how it feels to be back – and whether they'll be releasing any new music.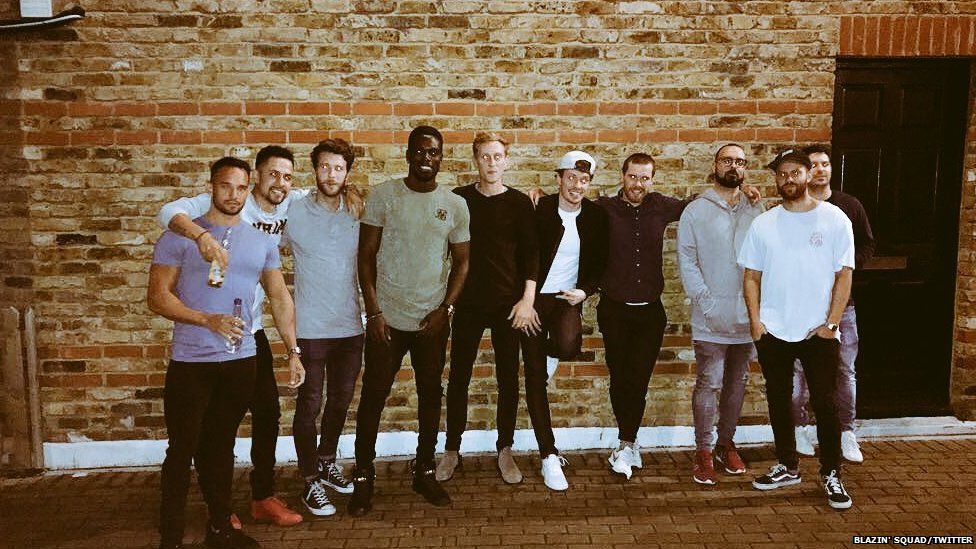 The last time all 10 members released a song together was 2004's Here 4 One.
The band consisted of Kenzie, MC Freek, Rocky B, Melo-d, Reepa, Krazy, Spike-e, Flava, Tommy-B and Strider.
Blazin' Squad went to number one in 2002 with Crossroads, when YouTube didn't exist and everyone had a flip phone.
Now, the band are all grown up with jobs, but are ready to relive the Noughties.
Ollie Georgiou – aka MC Freek – told Newsbeat: "I do music management, looking after an artist and licensing music.
"Flava and Strider have a production company and work with Emile Sande and Naughty Boy. They also won a Grammy for Sam Smith's album."
Chris McKeckney, known as Melo, says bandmate Kenzie, who appeared on Celebrity Big Brother – has gone on to be a house DJ and gets to travel round the world.
"One of the boys, Stuart, works for the BBC as a media manager, but we've got a lot of different jobs between us."
They say that Marcel – or Rocky B as he used to be known – appearing on Love Island helped the band realise how much demand there was for their music.
MC Freek says: "We've had a lot of fans reliving their own memories. We're going to start with a nostalgic show and a couple of new tracks and do what we did years ago and have some fun with it.
"There were ten of us originally in 2004 but only seven of us can do the show. The people that can make the time for it are doing it."
Kenzie, Strider and Flava are the ones who can't make the reunion gig.
"Our debut single went to number one, that's got to be a highlight – we didn't have a clue what the industry was about and barely even knew what releasing a single meant," says MC Freek.
"We had a number one at the same time as doing our GCSES.
"We were young and rapping and singing at the same time. There wasn't anything like us."
Melo says a new album all depends on how well their upcoming show in London goes.
"In terms of a new single or album it depends on the demand so we don't want to put too much pressure on ourselves to write an album.
"The main focus at the moment is our show but we'd love to get back in the studio."
Blazin' Squad will be performing at London's KOKO on November 26.